Oct 2, 2020 11:14 PM Central
Tessa Bowers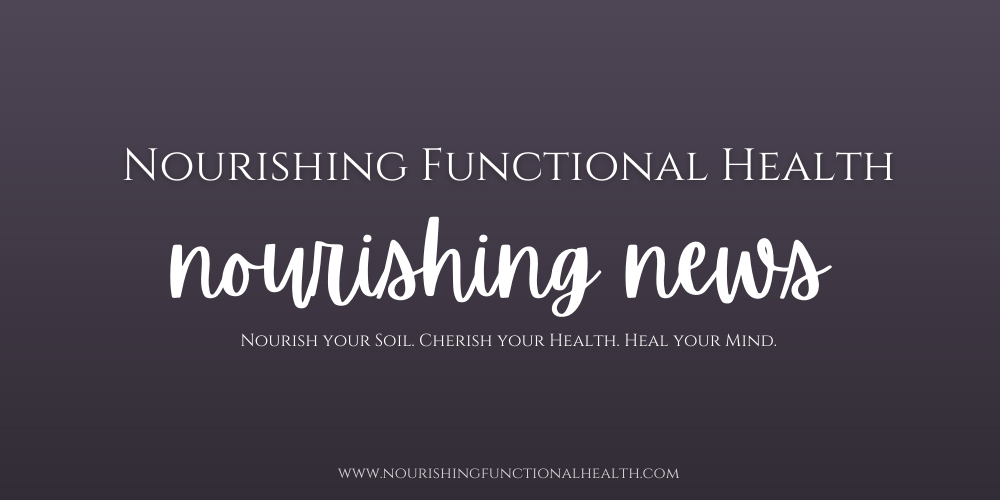 I
MMUNE & SLEEP SUPPORT GUMMIES

.

I have been making healthy gummies for my daughter to give her a little something special with out exposing her to the sugary artificial dyed versions that they sell at the stores. It's a huge bonus when I can sneak in something that helps support her immune system and aids in promoting a healthy nights sleep. Elderberry, Ningxia Red, and Tart cherry offers us all of that and they taste fantastic!
Elderberries
contain organic pigments, tannin, amino acids, carotenoids, flavonoids, sugar, rutin, viburnic acid,
vitamin A
and
vitamin B
and a large amount of
vitamin C
. They are also mildly laxative, a diuretic, and diaphoretic. Flavonoids, including quercetin, are believed to account for the therapeutic actions of the elderberry flowers and berries. According to test tube studies these flavonoids include anthocyanins that are powerful antioxidants and protect cells against damage.
(source)
I make my own Elderberry Syrup and have kits available for
sale
.

The kits are carefully prepared using organic ingredients. All you have to do at home is add 4 cups of filtered water, add the bag in, simmer, strain (and strain again,) add raw honey (or maple syrup if you are vegan), and jar. You could use store purchased Elderberry syrup, but be mindful of any "extra" ingredients such as colors, dyes, flavorings, citric acid, etc.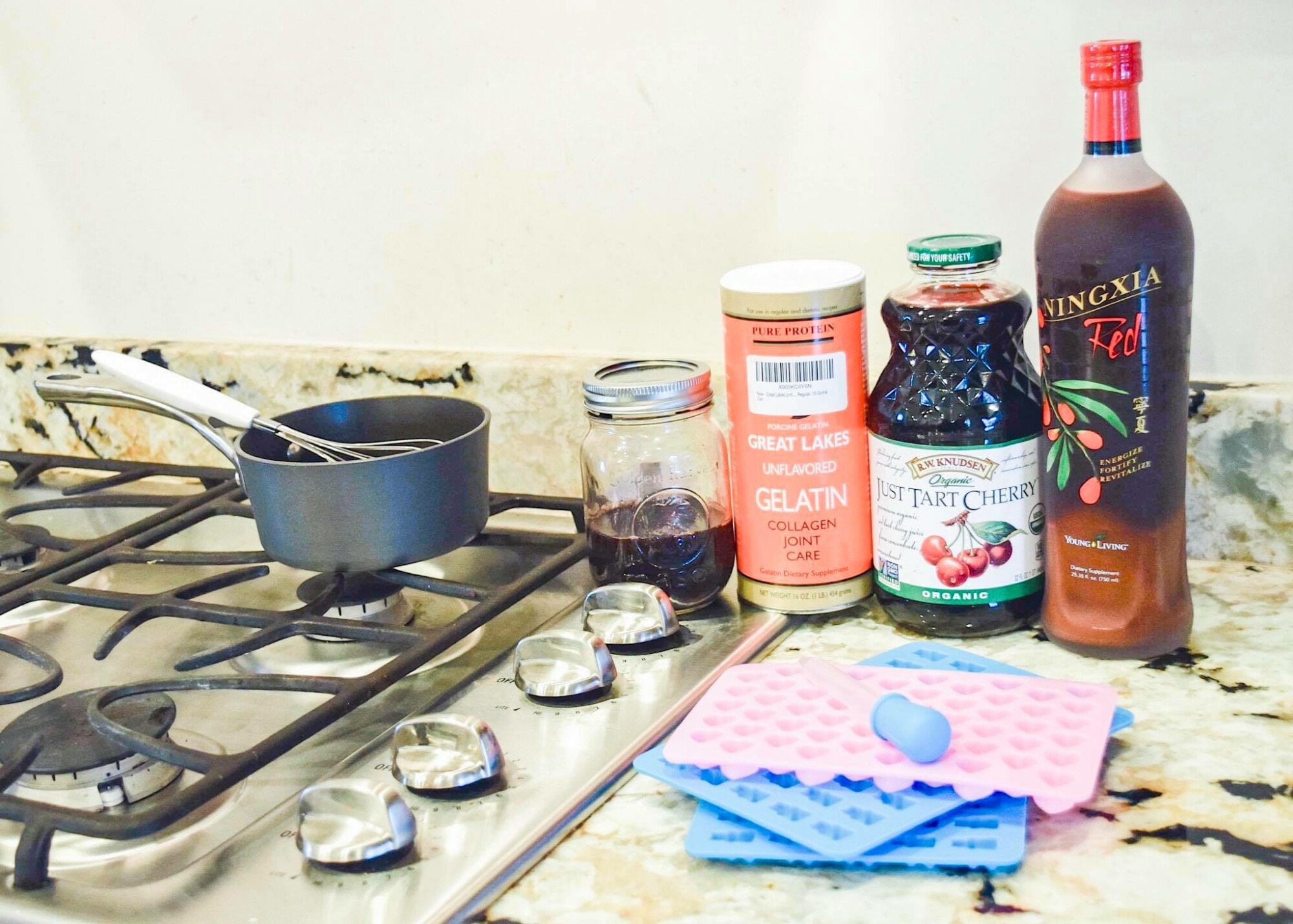 Raw Honey
has been shown to be anti-bacterial, anti-viral, and anti-fungal. It has been used medicinally for thousands of years. Raw honey also promotes restorative sleep in two ways. By consuming honey before bedtime, it restocks the liver's glycogen supply and prevents the brain from triggering a crisis search for fuel, which can wake you up. Secondly, eating raw honey fosters the release of melatonin in the brain by creating a small spike in insulin levels, which stimulates the release of tryptophan in the brain. Tryptophan converts to serotonin, which is then converted to melatonin. As honey is a proven natural sleep aid, it naturally lowers the risk of all these health problems. If you can't find any local, my favorite place to buy honey is from
here.
(source)
Tart cherries
are loaded with nutrition. In particular, they contain various antioxidant and anti-inflammatory properties, which include vitamin A, vitamin C, vitamin E, and zinc. One cup contains 40% of the recommended intake of vitamin A, and 26% of the recommended vitamin C. Other nutrients within tart cherries include fiber, protein, omega-3 and omega-6 fatty acids, vitamin K, folate, choline, vitamins B2, B3, B5 and B6, calcium, iron, magnesium, phosphorus, copper, and manganese. They also contain trace amounts of vitamin B1 and sodium. This does add a tartness to your gummies, if its too much feel free to use another juice (preferably organic and not from concentrate.)
Sleep is important at any age, and one of the tart cherry benefits is sleepy. Tart cherry juice is rich in melatonin (a sleep-regulating phytochemical) and has been found to improve sleep, according to a study published in the Journal of Medicinal Food in 2010. The results suggested that tart cherry juice has an effect similar to insomnia supplements such as valerian. Another study published in the European Journal of Nutrition in 2012 suggests that tart cherry juice concentrate consumption increases melatonin levels, which improves sleep duration and quality, and can therefore manage disturbed sleep. (
source
and
here
)
Gelatin
is a clear, flavorless substance that comes from combining various parts of an animal, including connective tissue and bones. Gelatin powder has many benefits and one of them can help you sleep better. According to the Centers for Disease Control and Prevention, 50 to 70 million people in the U.S. suffer from a sleep
disorder
. The amino acid glycine is responsible for this effect. Here is my favorite and I purchase it from
amazon
,

make sure its unflavored! Agar powder is a vegan substitute, Word to the wise it become gelatinous very quickly! And it takes less then gelatin so follow the instructions on the bag!
NingXia Red®
ingredients include juices and extracts from superfruits such as aronia, plum, blueberry, and pomegranate, plus a whole-fruit puree of exotic wolfberries. This delicious supplement packs a big punch, offering
NingXia Red®
benefits that include support for normal eye health, cellular function, and energy levels. Delivering not only wellness-supporting superfruits,
NingXia Red®
also offer your daily boost of pure essential oils!
NingXia Red®
juice includes therapeutic-grade Lemon, Yuzu, Tangerine, and Orange essential oils for a delicious, powerful blend, plus a sweet, balancing hint of pure vanilla extract. (
source
and
www.seedtoseal.com
)
So there you have it! These little gems should help the kiddos get the restorative sleep they need while receiving the immune boosting properties of NingXia Red and the elderberries. Winning! Here is how to make them:
1/2 cup NingXia Red juice -

order here

(aka Antioxidant drink)

2 Tbsp raw honey —

If you live a vegan lifestyle Maple Syrup may be used.

1/2 cup Elderberry syrup — purchase pre-made, a

DIY kit,

or make your own.
1..
.
Heat 1/2 cup of cherry or other juice until bubblingIn a glass jar combine gelatin and heated juice, stir briskly to dissolve gelatin.
2.. In a medium bowl combine all of the ingredients and whisk until well combined. (Note: do not use honey in this recipe if you plan to share these gummies with anyone under the age of one year. If you have added honey to your Elderberry syrup I would suggest using less of it.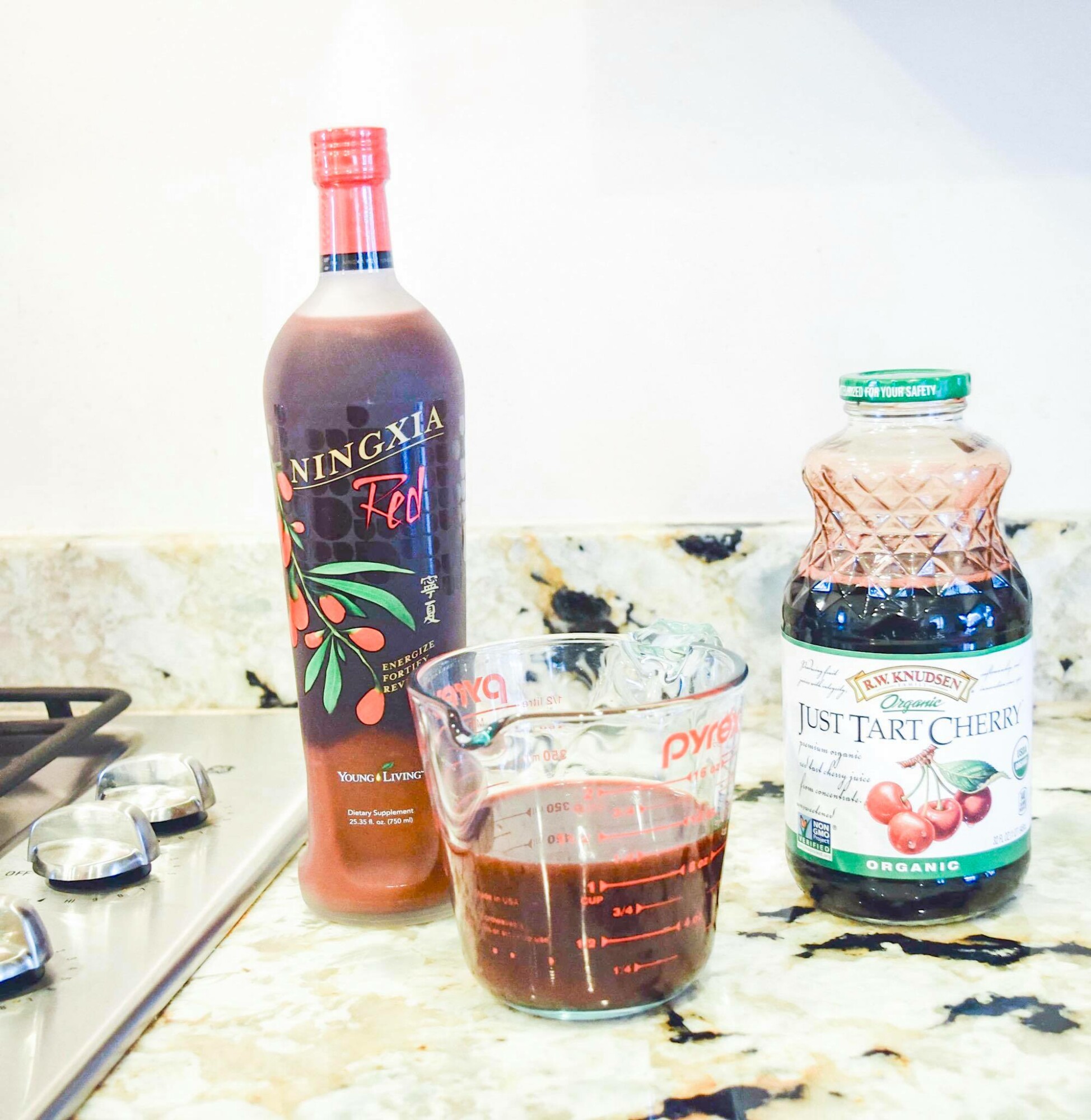 3. Pour into molds, so many cute options! (Silicone work best, like
these
) into refrigerator until set, at least one hour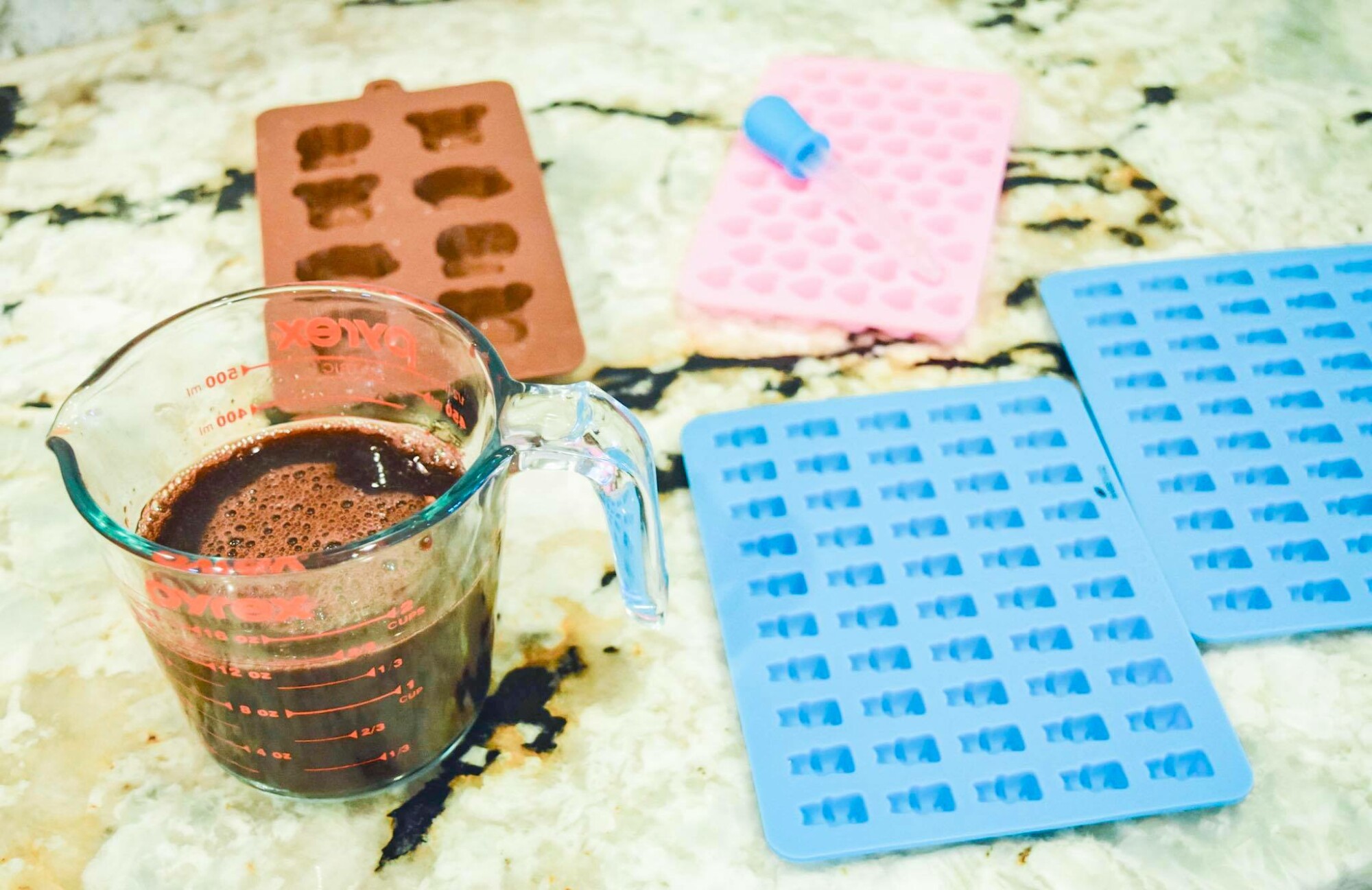 4. I give my 8 year old 1 of the bigger sizes and 4-6 of the littles each day, sometimes more depending on exposure or how she is feeling. I add these to her lunch box each day as a "treat," and she loves it!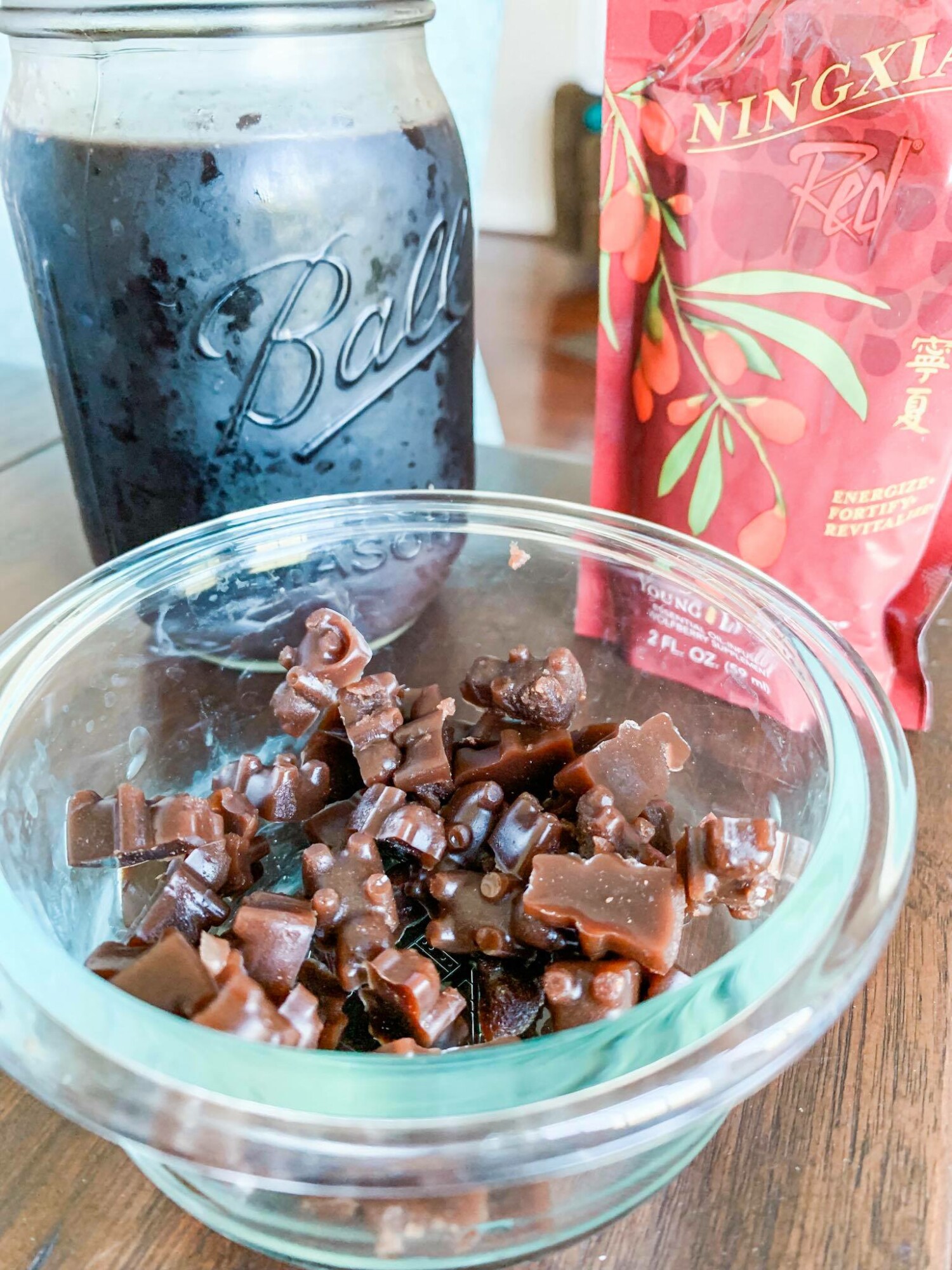 For more great recipes and health tips sign up for
my blog here
.

Struggling with chronic illness and seeking ways to improve your health and relieve your symptoms?
Join me today.
Happy Creating!